Arawak Beach Inn...
A Cozy Stay in Scenic Island Harbour
Update 2018: Arawak is currently closed.
Since "day one," Arawak Beach Inn has been one of our favorite spots on the island. Back in 2002, when we first visited the island, we had countless lunches and dinners in the friendly company of Maria and Maurice at Arawak. Friendly and welcoming, they made us feel right at home.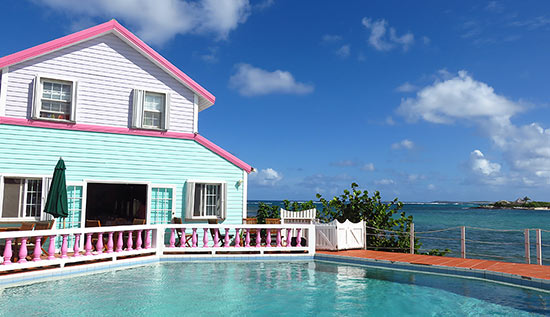 Today, that family feel at Arawak Beach Inn lives on.
I met up with Maria recently to take a look at their recently renovated rooms. As colorful as ever, painted tropical colors that tickle the spirit, the hotel's cheerful exterior matches its scenic setting overlooking Island Harbour.

The "heart of Anguilla," Island Harbour is a charming fishing village, rich with Anguillian-owned beach bars (such as Falcon's Nest and On Da Rocks), one of the best bakeries on the island (Le Bon Pain) and with a myriad of activities nearby (Shoal Bay is just a 2 minute drive away, the Windward Point hike is just a 10 minute drive).
Less developed than other parts of the island, here, that true Anguillian feel is alive and well!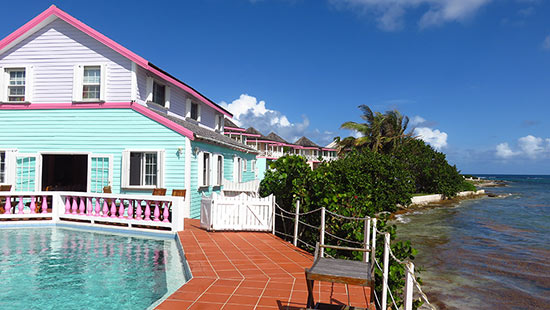 Down a garden path, Maria led the way to her brand new suites.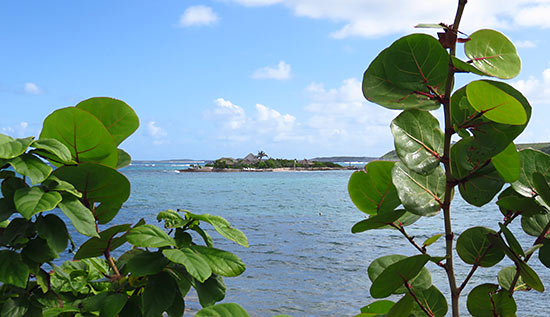 On the way, I had to stop to snap a photo of Scilly Cay. Picturesque, resting in the middle of the bay, it is a perfect spot for an afternoon of peaceful sunning, snoozing and dining on crayfish, all washed down with owner Eudoxie's excellent rum punch.
Lower Level Rooms
Arawak Beach Inn is made up of a series of two story wooden buildings. They offer a variety of different rooms. We were set to see their renovated premium rooms.
Kitchen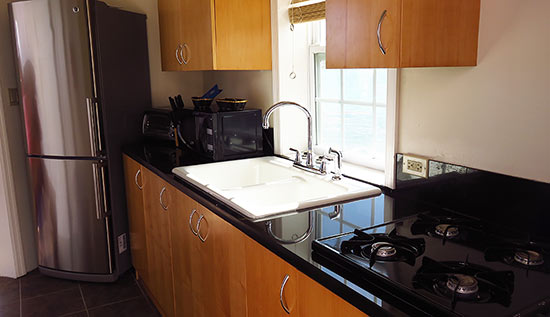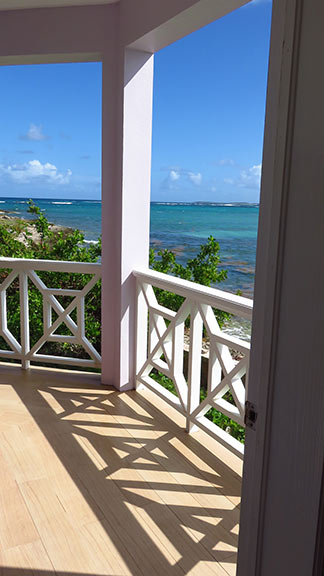 In the front door, and I was impressed.
These renovated rooms are fresh and so inviting!
The use of pine adds a light, airy feel.
The kitchen is immediately located inside the front door.
This particular unit has a full kitchen with a large fridge, stove and microwave.
A window to the sea sits above the sink... a beautiful touch.
A second door is located on the opposite side of the kitchen.
It leads to a private terrace that overlooks Scilly Cay and Island Harbour.
Genius!
Whether you are preparing a light snack with a glass of wine or dinner in, you move seamlessly from kitchen to outdoor dining.
Outdoor Terrace
The terrace itself is spacious and wide, complete with tables and chairs.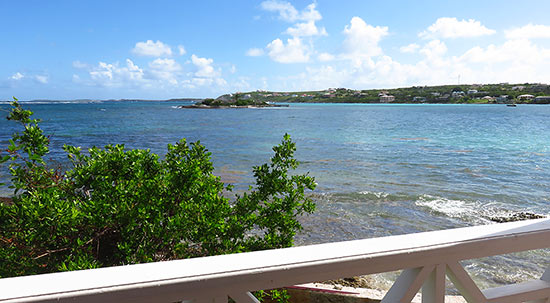 The special part of staying out in Island Harbour is the breeze that constantly blows through this part of the island. You are never hot and sticky, swatting off mosquitoes.
With the sound of the waves rolling in, this terrace is scenic and relaxing.
Through a sliding door, Maria showed us to the unit's main living space, a studio style room...
Living & Sleeping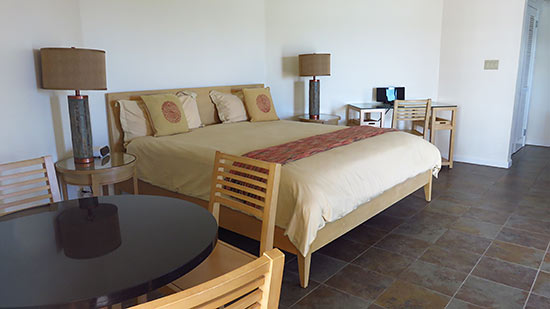 The main room is large and airy.
A large dining table and king size bed is on one side of the room. The view when you wake up after a peaceful snooze?...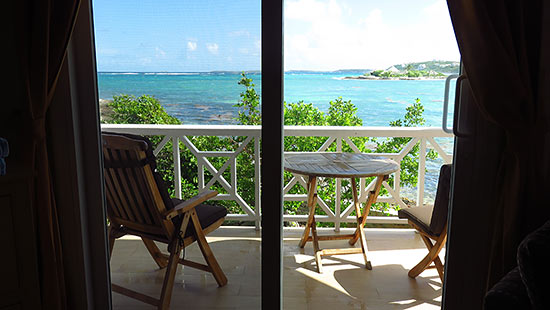 On the other side of the room there is a comfortable couch, flat screen television and dresser.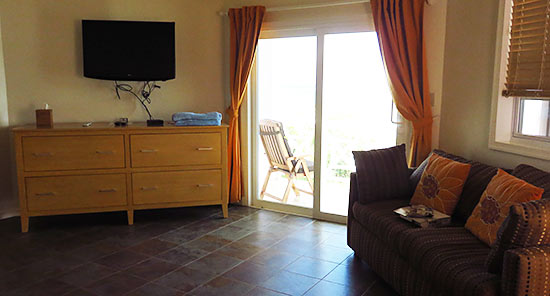 All rooms have ceiling fans and Wi-Fi (there is a fee for in-room internet access).
Bathroom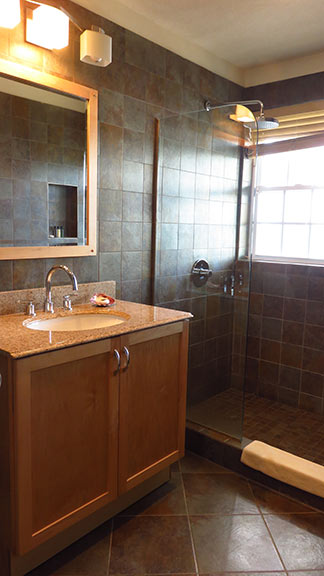 Lastly, the bathrooms have been completely redone as well.
With dark tiles and pine wood, the combination reminded me of cozy hotels out in the Pacific Northwest.
In this room's bathroom, I particularly loved the shower.
Spacious, it even has a rain shower head!
And, there's a window to the sea (with shades that can be drawn).
There's nothing like taking in that ocean scenery while showering off the day's salt!
Additional closet space is located adjacent to the bathroom.
Each closet has a safe, umbrella and Arawak bathrobes for use during your stay.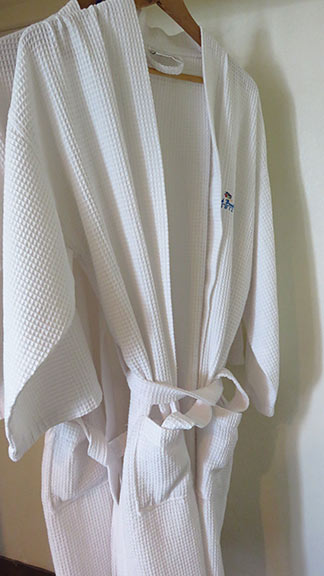 Upper Level Rooms
Next, it was up a flight of outdoor steps to the upper level room in the same building. The view of the property from the staircase was especially pretty. I never tire of Arawak's vibrant colors!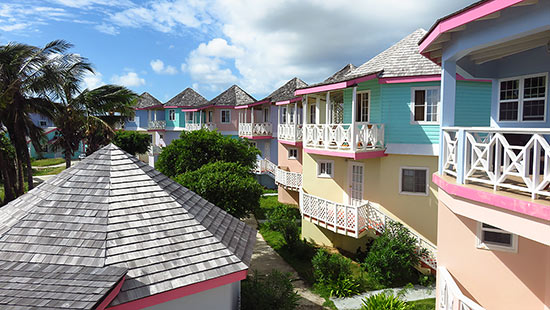 Guests were checking into this particular suite, so we didn't want to disturb too much as the room was being prepared.
The low-down?
This room also has a kitchen, but it is much smaller than the lower unit's kitchen. It features a sink and mini fridge. The kitchen opens into the large main room.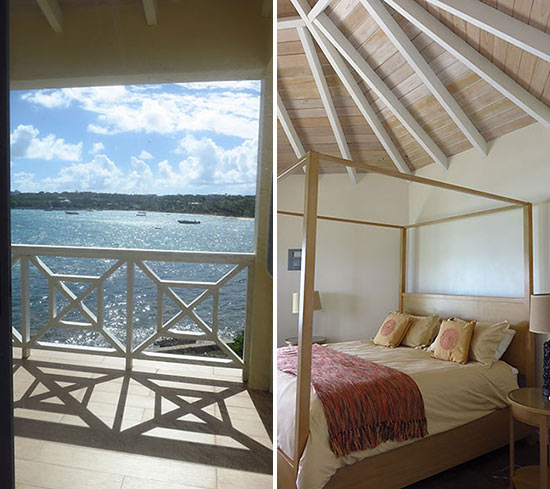 The main room features a flat screen television, desk and a ceiling fan.
The comfortable king bed looks out at those scenic Island Harbour views, too.
The bathroom has a similar layout to the one downstairs.
... complete with rain shower heads and a window looking out to the ocean below.
Here, though, the shower also doubles as a bathtub.
The major difference between the upper level and the lower level units is the kitchen and the outdoor living space.
The balcony on this level is far larger, wrapping around more completely.
Also, the elevation provides a wider perspective.
The decision to stay on the upper or lower floor really boils down to view and outdoor space vs. a full kitchen.
Both rooms are pristine and shine!
Arawak features a number of other types of rooms too, including oceanfront and oceanfront deluxe rooms.
I would highly recommend the premium rooms, though the oceanfronts and deluxes are high-value as well.
The last tip? Book the premium room on the far edge of the property!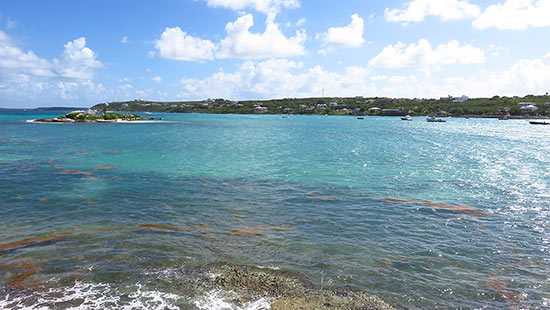 We thanked Maria for letting us take a look inside her newly renovated units and then headed back to the main hotel area.
Restaurant, Pool, Events & A Warm, Family Feel
It is here by the pool...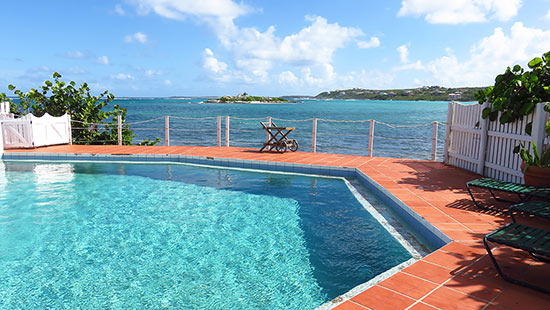 And inside the restaurant and bar...
Where memories are made at Arawak!
Just take a look at their wall of memories to see what I mean...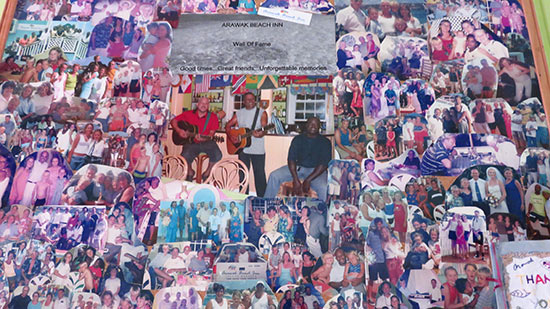 One of the hotel's defining aspects is Maria and her daughter Natalie's warm hospitality and inviting personalities. When you are here, you are totally relaxed. With a mouthwatering restaurant on-site that does excellent homecooking (one of the best pizzas and hotdogs on the island, in addition to a variety of other specials), Arawak feeds you well.
And, don't even get me started on their rum punches. My Dad can never just have one when we stop in at Arawak!
Inside the main hotel area, there is also a small gift shop...
The Gift Shop
It covers all of your basic needs while also having a nice selection of souvenirs and tropical clothing.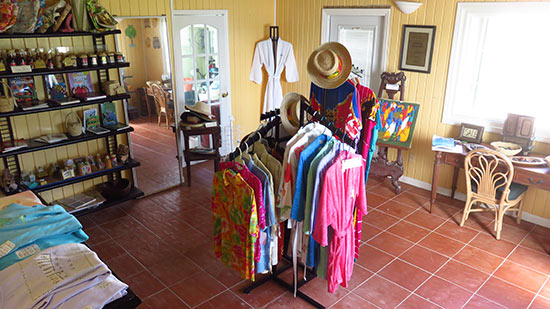 Natalie's artwork is on display, too!...
Her art is a fitting reminder of the first inhabitants of Anguilla. If you are staying at Arawak or dropping in for a bite or a drink, be sure to take a look.
With that, we headed back into the restaurant where we bumped into Terry, a warm man who plays at Arawak Beach Inn every Wednesday evening!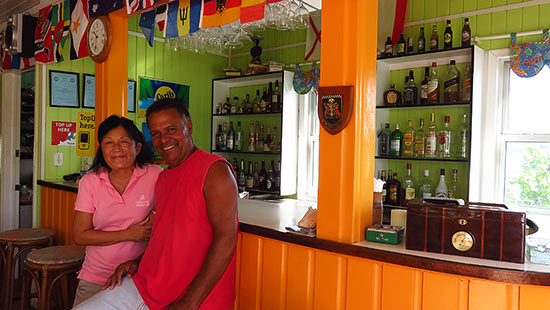 We will be back for a "lime" with Terry during Arawak's Limin' Wednesday evenings. Updates to come. :-)
Can't wait to see you soon, Natalie, Maria and Terry!
Contact Arawak Beach Inn
Official website: Click here
Email: relax@arawakbeach.com
***f-anguilla-card-hotels.shtml***